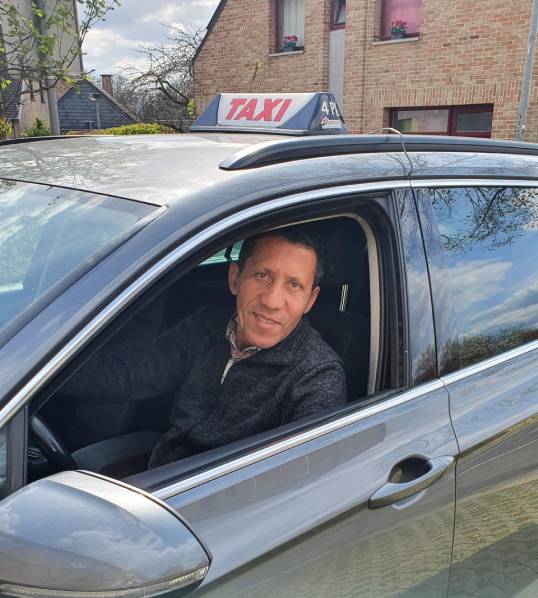 Corporate taxi service
Transportation of Persons
- to their Hotels* or Companies*
- to Restaurants*
- to Railway Stations of Ottignies or Gare du Midi
- to the Airports of Brussels or Charleroi (Brussels south)
- for events (Wedding, Conference, Banquet ...)
---
Base Rate:

€2.40

Night Rate:

€4.20

2-Way-Trip:

€1.20/km

One-Way-Trip:

€2.40/km

Price for waiting:

€32/Hour
Book Taxi
Few words about Taxi LLN
Things We're Great
We have fine taxis and we provide our services at such a reasonable rate that it will not take a toll on your budget. We don't add any secret fees to our clients, which has helped us gain their confidence over time.
Discover More
Our faqs
Questions & answers
What about our lugage?
The Taxi vehicles of the company have very large luggage space. In fact, 7 space cars are used with only 5 seats to keep very convenient space for luggage. It is also possible to transport foldable wheelchairs.
How we communicate?
Antonio Fonseca is the person in chage of the company. He acts also as a driver and is responsible for the Taxi and Shuttle bookings. He is fluent in French, English and Portuguese. He can also understand Spanish and speaks Portunhol
Romain Casabianca is the driver Responsible for Taxi and Shuttle bookings He is fluent in French and English
Is there any surcharge for vehicle?
No, our taxi fares are our distinctive selling point as they are fair priced
How much you charge for one hour wait?
Our pirce for waiting is 32€ per hour
Check out our benefits
What we're offering